We love our utility vehicles and manufacturers are responding in kind. Infiniti has a quartet of choices, including a pair of models that are based on the same platform.
While the compact QX50 delivers a satisfying experience, the fancier QX55 comes better equipped. For 2023 the changes are light, but significant in the equipment now offered.
2023 Infiniti QX55 Review
One year removed from its global debut, the 2023 Infiniti QX55 returns with more features made standard. These include power-folding and heated side mirrors, a 4-way driver power lumbar adjustment, and rear doors with welcome LED lighting.
A USB port is now standard for the second row, all grades have perforated leather seating, and ProPILOT Assist covers the full range of models. 
Infiniti offers the 2023 QX55 in three grades: Luxe ($49,150), Essential ($54,250), and Sensory ($57,800). There are no factory package options available.
Choose premium ($695) or exclusive paint ($900) and the cost rises accordingly. Add $1,195 for the destination charge.
Exterior Remarks
It is hard not to compare the QX55 with the QX50. The models are essentially the same with styling differences and equipment levels supplying separation.
The greatest distinction is the QX55's gaping maw. It is a look we've seen on other models, including the Genesis GV70 and Lexus NX. If you think the expression is new, it isn't.
Look back six decades, and the 1961 Chrysler New Yorker was so adorned as were certain other models of that era. Styles may change, but elements are often recycled through the ages.
Both models feature wraparound headlamps, LED lighting accents, and massive cutouts that also house fog lamps. Hearken back to the FX series and the wavy hood of that model finds its way to the QX55.
The profile is awash in body sculpting and signature lines. Oddly, the zigzag roof pillar ornamentation is absent from the QX55, a look that has long defined modern Infiniti models. Nothing zigs or zags; the look is simply less inspiring.
From the rear, the QX55 has thick wraparound taillamps and a more distinctive diffuser with oversized exhaust ports. In summation, from stem to stern this SUV has several highlights, one lowlight, and active body lines, but they're not busy.
LED lights, including fog lights, are standard. Aluminum roof rails, a power liftgate, and heated side mirrors are included. There are a few differences between grades, including adaptive headlights and a motion-activated liftgate. All models are shod with beefy 20-inch machine-finished alloy wheels. 
Interior Highlights
The QX55 supplies room for five with 26.9 cubic feet of cargo space or 54.1 cubic feet with the rear seat folded. Both cargo numbers are below the industry average.
The front seats are plush and very supportive. The rear seats are also comfortable and suitable for three in a pinch. We recommend two, though, for added separation and comfort. 
The cabin is less dramatic than the exterior with a stacked two-screen display in the center. It represents an odd dividing point between passengers with one screen for infotainment and the other for cabin controls.
Competing models offer one oversized screen that manages everything. Then again, when something breaks, replacing one smaller screen may prove advantageous as well as affordable.
The previous standard imitation leather seats are gone, replaced by real hides across the model range. Aluminum bits separate the dashboard sections and run across the front doors for a uniform look.
The range-topping Sensory trim swaps out the aluminum for open-pore wood. Along with the semi-aniline leather seats, the design is more in keeping with this grade's near-$60,000 price tag.
Infiniti equips the QX55 with an 8-way power driver's seat with lumbar support. The front seats are heated with available cooling. The passenger seat receives 8-way movement with the Essential trim and power lumbar support added to the Sensory model.
Dual-zone climate control is standard; tri-zone climate control is available. Heated outboard rear seats are offered.
Technology Features
Only the base model comes with a 6-speaker audio system. The other trims have a 16-speaker Bose system.
USB ports, Bluetooth, satellite radio, and smartphone integration with wireless Apple CarPlay and plugged Android Auto come standard. 
Safety Features
Nearly every possible driver-assist safety feature comes with every QX55. The lone exceptions are rain-sensing wipers (Essential) and a head-up display (Sensory). 
Infiniti equips the 2023 QX55 with lane departure warning, lane departure prevention, forward collision warning, and forward emergency braking with pedestrian detection. Blind-spot warning, rear cross-traffic alert, rear automatic braking, blind-spot intervention, and adaptive cruise control are also included.
High beam assist is included and traffic sign recognition is offered on all but the base trim. The ProPILOT Assist system with steering assist coupled with adaptive cruise control is now standard. The system introduces elements of semi-autonomous driving as steering inputs keep this crossover aligned and separated while driving. 
Powertrain Choices
You can have any powertrain you want if it is a 2.0-liter turbocharged four-cylinder engine paired with a continuously variable transmission. All grades come with standard all-wheel drive. 
This engine develops 268 horsepower and 280 pound-feet of torque. It is a variable compression engine, the only mass-produced one of its kind. This means the compression ratio adjusts based on the driver's needs, maximizing power at times while enhancing fuel efficiency at other times.
Driving Highlights
Infiniti's variable-compression 2.0-liter turbocharged four-cylinder engine is well-suited for the QX55. It offers generous amounts of power from the onset and continues to deliver when it matters. Such as when entering a freeway or passing traffic on a busy road. 
The odd choice though is the CVT. Typically relegated to mainstream models, this gearless transmission began appearing with the now-defunct Infiniti QX30, then the QX50/QX55.
We think a multi-gear automatic would be better suited here, but this is what you have. And, like other Nissan Motors CVTs, this one is mapped to ease the annoying stretching feeling that typically accompanies a CVT.
We understand why Infiniti went with a CVT as they're more efficient. Still, this model achieves no more than 25 mpg combined.
Riding on a front-wheel-drive platform, the QX55 comes with standard all-wheel drive. That represents a $2,000 upgrade on the QX50 but is built into the QX55's price. We prefer all-wheel drive regardless of the conditions as power shifts to the rear wheels when needed for better control.
The QX55's steering is peculiar as there is no steering rack present to direct the car. Instead, Infiniti utilizes a computer chip to control movement. This drive-by-wire arrangement detects steering input to move the front wheels accordingly. The downside, though, is that the tech doesn't make the QX55 feel particularly engaging to drive.
This SUV does well in maneuvering and keeps body roll to a minimum. You won't mistake the QX55 for a performance model, but at least it is no sluggard.
Infiniti QX55 Considerations
The Infiniti QX55 has the look but lacks the performance chops one might expect of this kind of vehicle. A turbocharged V6 with a fortified suspension system would amplify the product line. Alas, what you see is what you find.
Finally, the QX55 is nearly $10,000 more expensive than the QX50, although the equipment list is much more robust. Top-end models push $60,000, or well above what a comparable Genesis GV70 might offer.
---
Photos copyright Auto Trends Magazine. All rights reserved.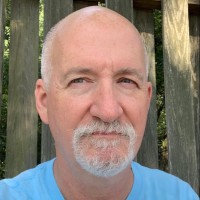 Latest posts by Matthew Keegan
(see all)