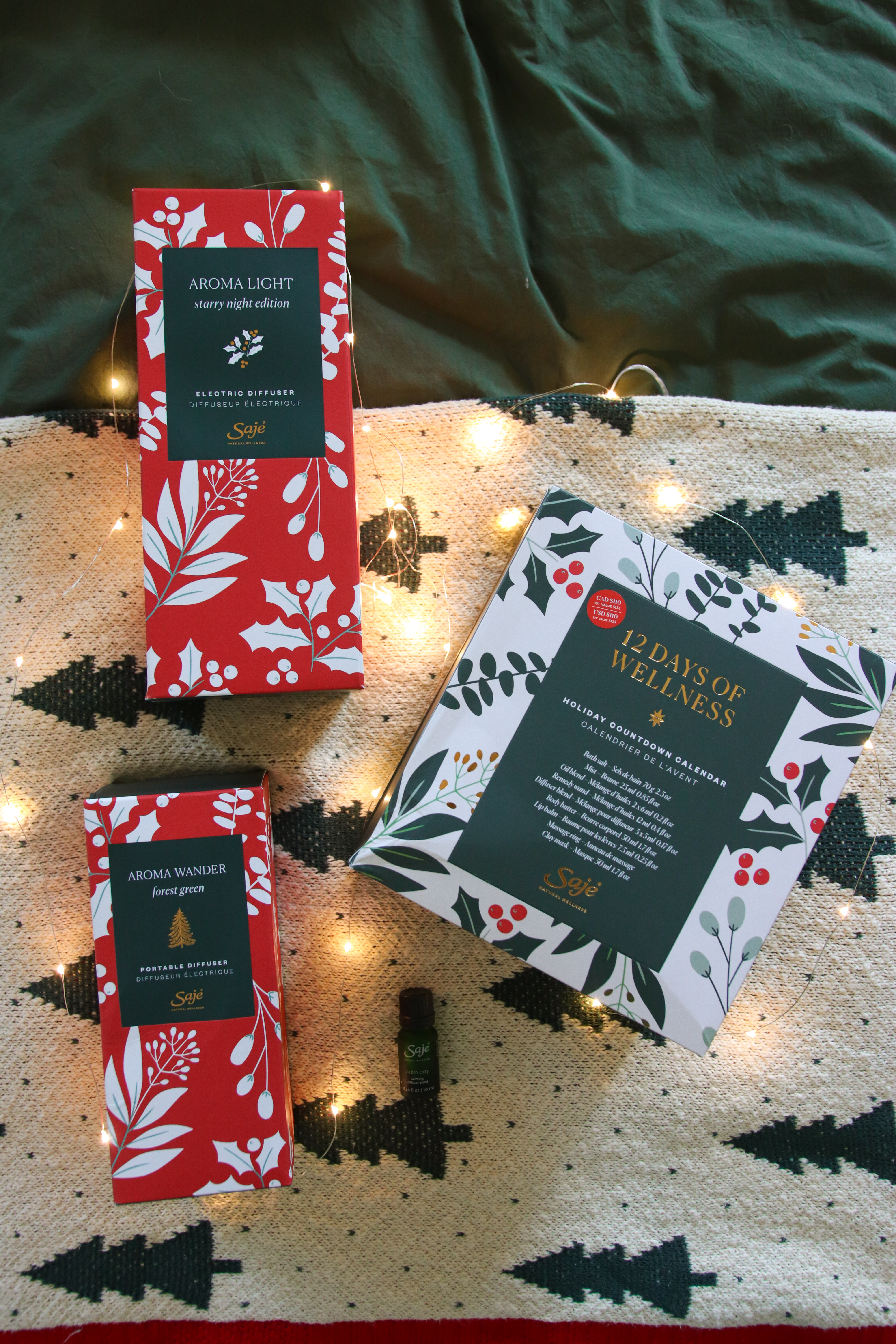 I was introduced to Saje last year when my cousin Sammy got me one of their diffusers as a Christmas gift. After that, I found myself continuing to visit their site – walking away with their mint halo (which is SO wonderful to relieve stress) and their hand soaps that smell so amazing! From the packaging, to the quality of their products, they truly make the best gifts – and they have something for everyone!
Saje is best known for helping you connect to a stress-free and calm environment, and I love incorporating their products into the parts of my daily routine that set me up for success – the mornings and when I am winding down at night. For over 25 years their products have been 100% natural, plant-based and cruelty free. Their gifts are genderless, and there's definitely something for everyone on your list, and at every price point. You can even throw in something for yourself if you're really feeling the stress of the holidays this year!
Let's get in to a few of their products that I personally picked up to gift, and things that I love about them! I am also so excited to be able to offer you a 20% off code for a one time use with my code STEFFY20!
Aroma Light – Starry Night Edition – $42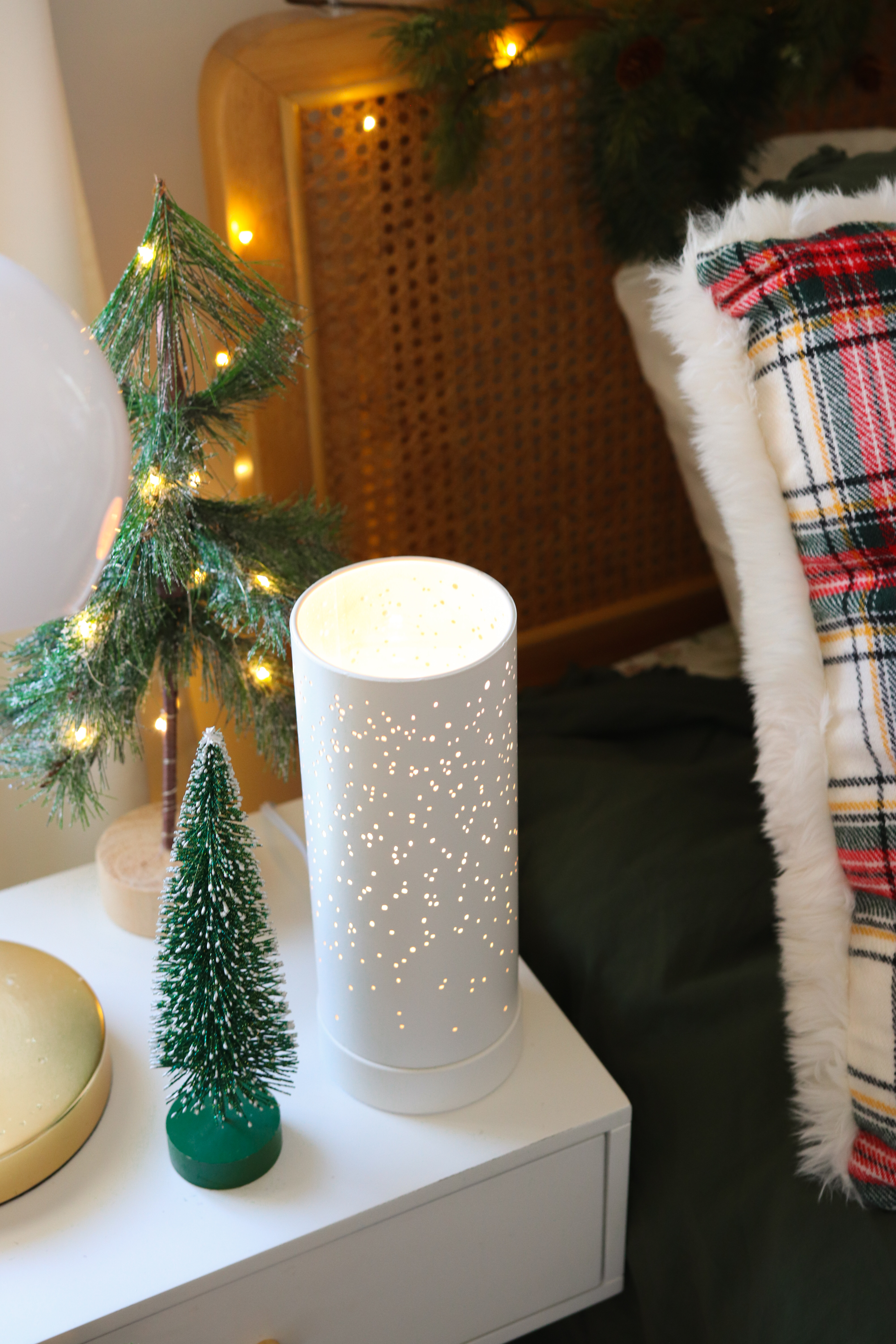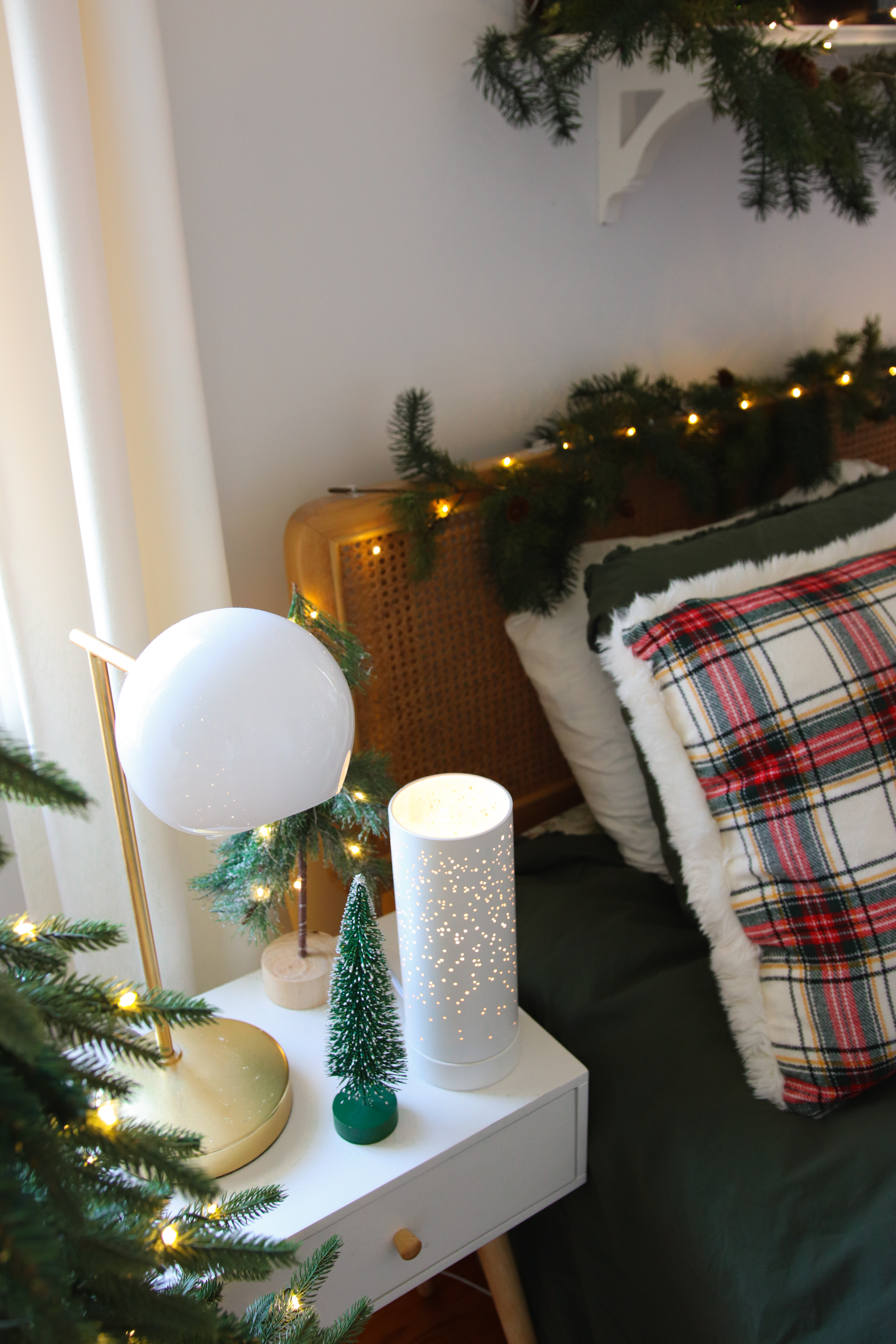 This design is only released limited edition for the holidays, so it feels extra special. It uses gentle, warm heat to warm the oils, and It emits a perfect glow to keep you extremely relaxed!
Aroma Wander – Portable Diffuser – $66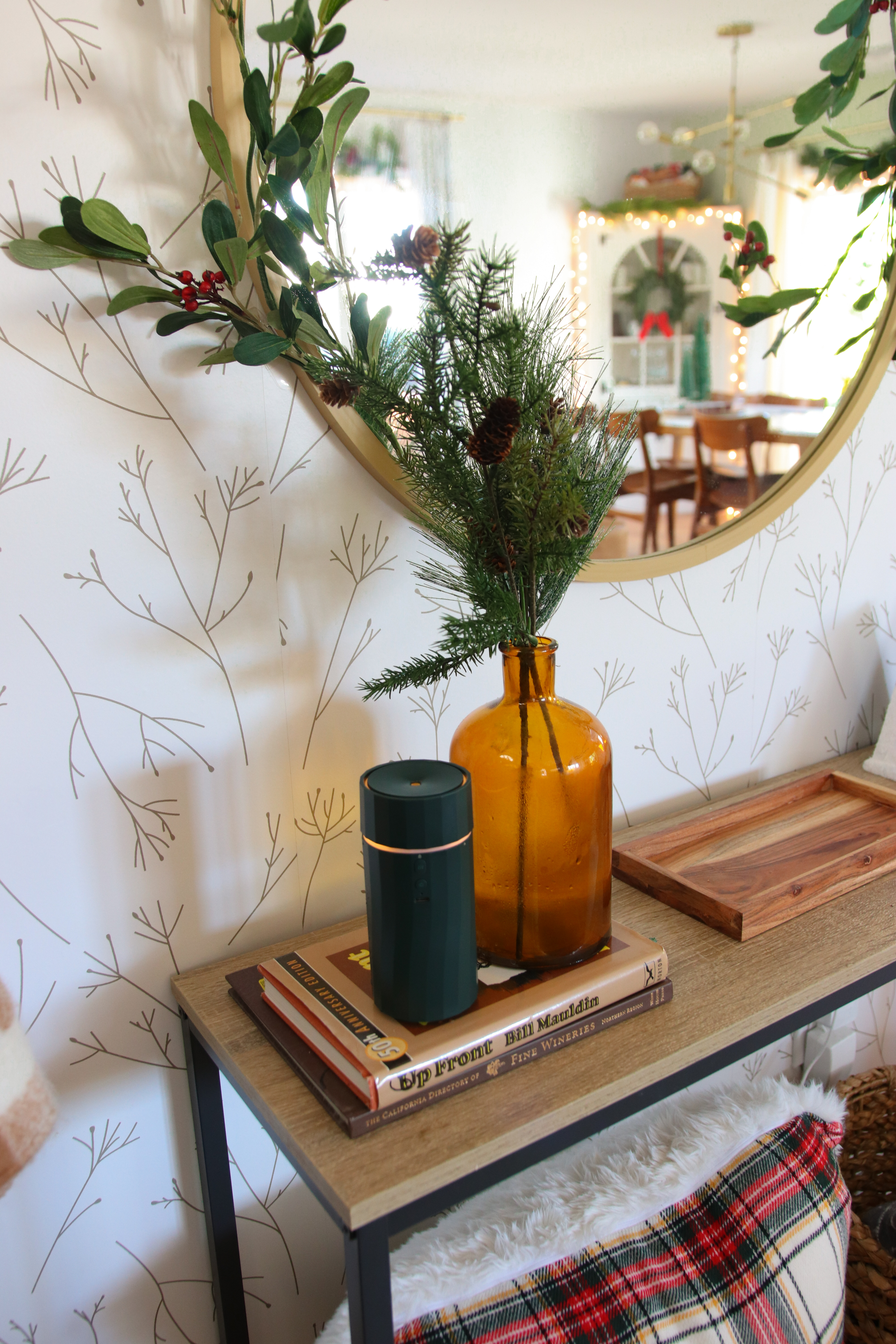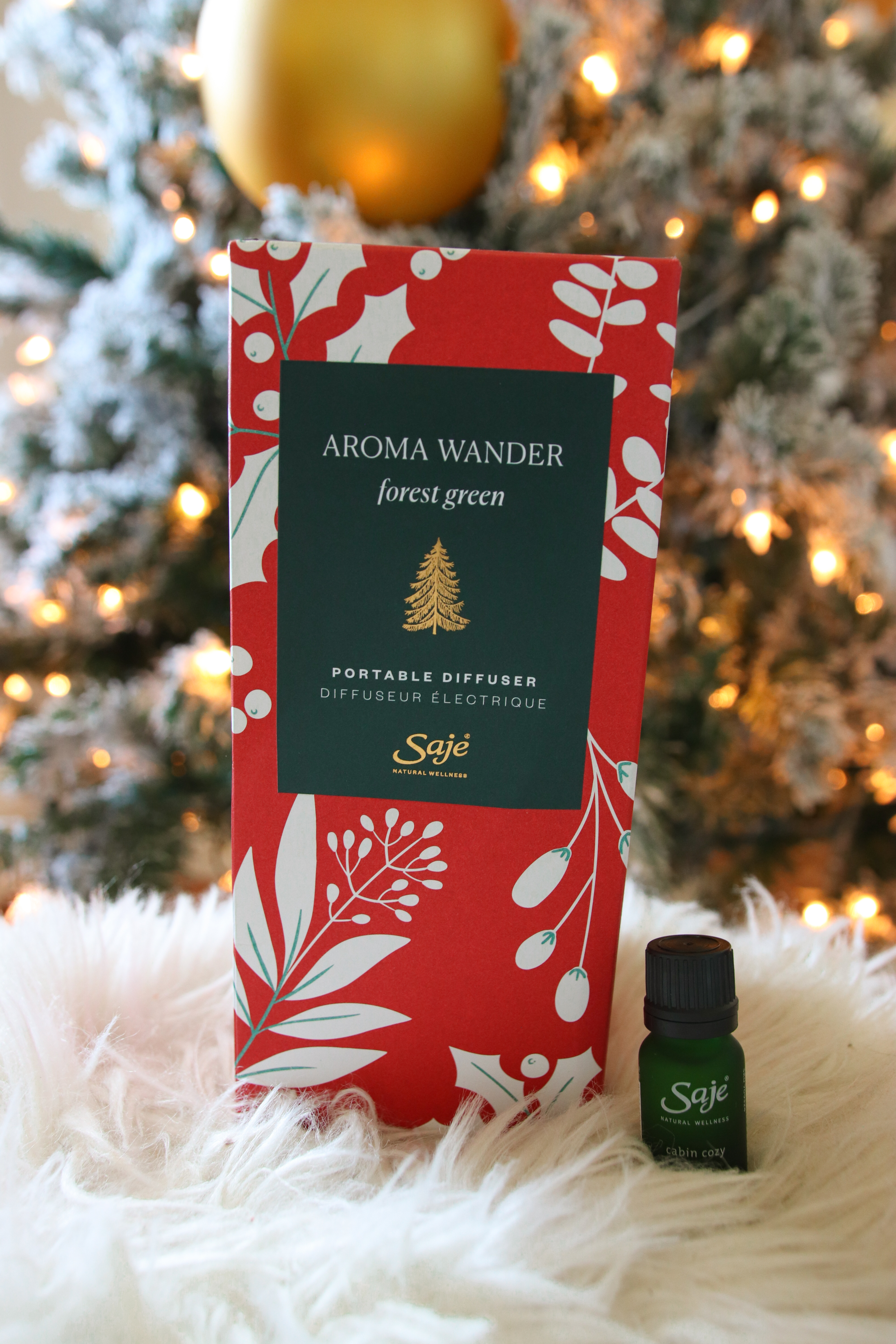 This brand new style of diffuser is cordless, rechargeable AND portable! It is great for on-the go, or someone who travels! It mists for 3 hours continuous, or 6 hours intermittently. The 'cabin cozy' diffuser blend is so lovely with it – you just drop in 5 drops. The thing I love most about this style is that if you work from home, you can carry it from room to room!
12 Days of Wellness – Holiday Countdown Calendar – $110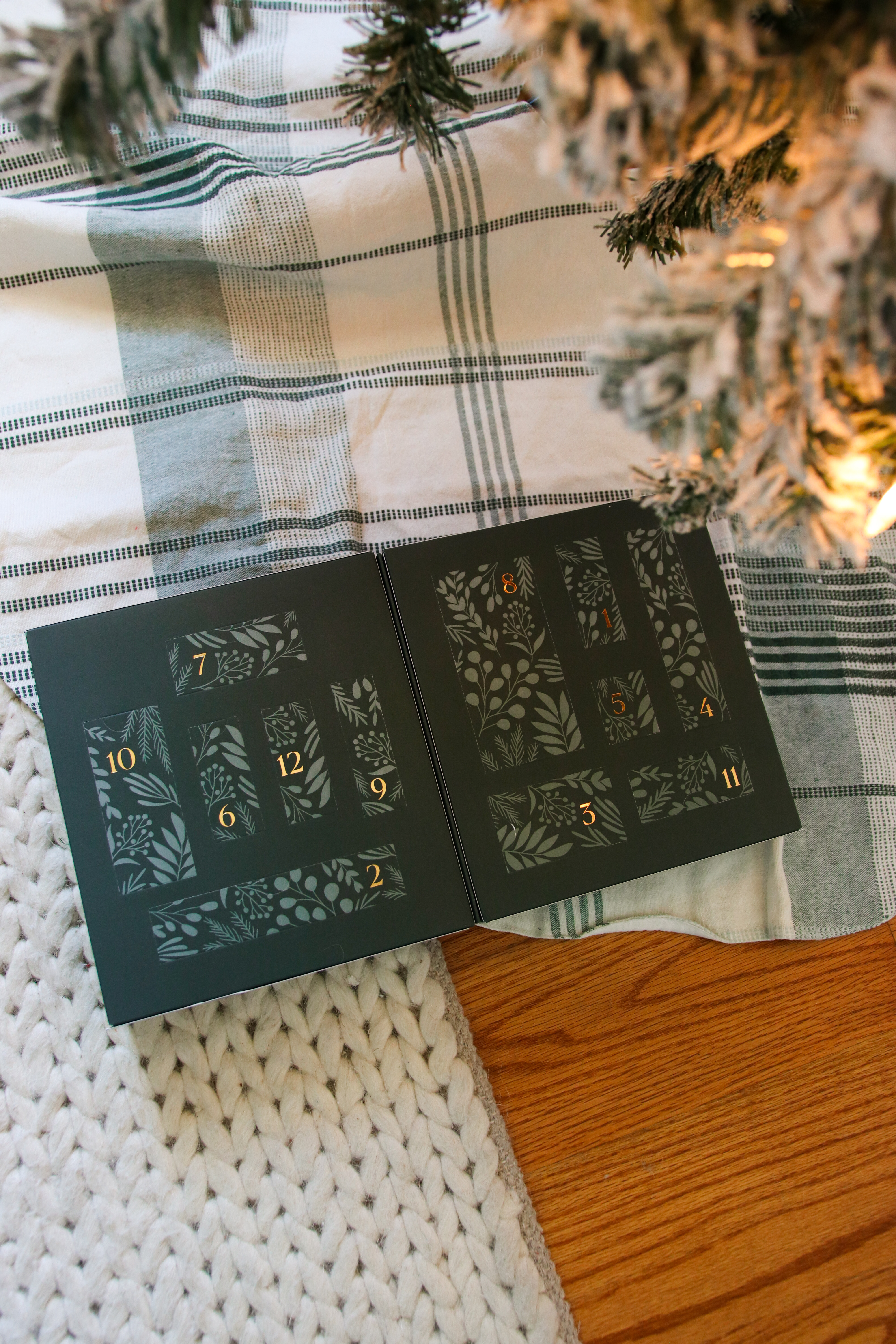 If you're looking to introduce a friend to Saje, or you're searching for the perfect self-care gift, this one is a treat! It includes twelve bestselling self-care essentials in limited-edition travel sizes. It is designed to help set mindful intentions each day and inspire positive spirits throughout the season! It includes bath salt, Mist, oil blend, body butter, lip balm, a clay mask and other self-care essentials. A door opens each day counting down to Christmas with a new wellness tool, perfect for someone who is busy during the season!
---
!function(f,b,e,v,n,t,s)
if(f.fbq)return;n=f.fbq=function()n.callMethod?
n.callMethod.apply(n,arguments):n.queue.push(arguments);
if(!f._fbq)f._fbq=n;n.push=n;n.loaded=!0;n.version='2.0';
n.queue=[];t=b.createElement(e);t.async=!0;
t.src=v;s=b.getElementsByTagName(e)[0];
s.parentNode.insertBefore(t,s)(window, document,'script',
'https://connect.facebook.net/en_US/fbevents.js');
fbq('init', '2206044136387386');
fbq('track', 'PageView');