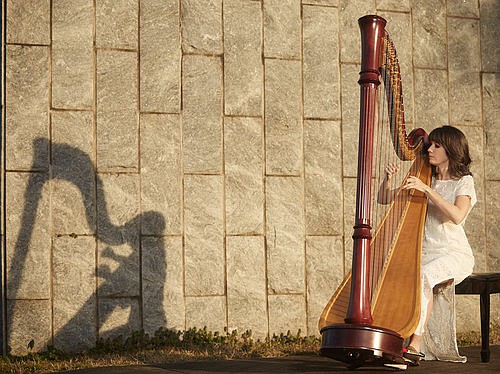 Arkansas Symphony principal harpist Alisa Coffey solos with the orchestra in Debussy's "Danses Sacree et Profane" Saturday night and Sunday afternoon, livestreaming from Minor Rock's Robinson Centre Tunes Corridor.
(Distinctive to the Democrat-Gazette)

In other places in amusement, gatherings and the arts:
'Lyric Return'
The Arkansas Symphony Orchestra inaugurates its coronavirus-disrupted 2020-21 Stella Boyle Smith Masterworks Collection, livestreaming a live performance titled "A Lyric Return" from Robinson Centre Efficiency Corridor at 7:30 p.m. Saturday and 3 p.m. Sunday.
Principal harpist Alisa Coffey will solo with the orchestra in Claude Debussy's "Danses Sacree et Profane." The comparatively quick method, which Interim Inventive Director Geoffrey Robson, who will be on the podium, made to "reintroduce patrons to the seems of orchestra strings," according to a news release, also includes "Strum" by Jessie Montgomery, "Lyric for Strings" by George Walker and "Fantasia on a Concept by Thomas Tallis" by Ralph Vaughan Williams.
The orchestra is citing health and safety safety measures in presenting the concert virtually, through ArkansasSymphony.org/lyric-return. "Admission" is by a least donation of $10.
As for the rest of the spring lineup, the February plan will be virtual the orchestra will assess March, April, and May concerts as they tactic. The Stella Boyle Smith Have faith in is the Masterworks Collection sponsor.
Contact (501) 666-1761 or check out ArkansasSymphony.org.
'Educational' film
The Reform Alliance, a nonprofit targeted on bettering education and learning in Arkansas, is internet hosting a totally free socially distanced push-in motion picture screening of "Miss out on Virginia," 6 p.m. Saturday at the MP Outdoor Cinema, 6700 Allied Way, Little Rock. It is really part of a collection of National College Option Week events. The 2019 movie is centered on the true tale of a single mother (played by Uzo Aduba) who worries the procedure in an exertion to assure her son gets a very good training.
Pay a visit to TheReformAlliance.org or fb.com/arreformalliance.
'Calling Home'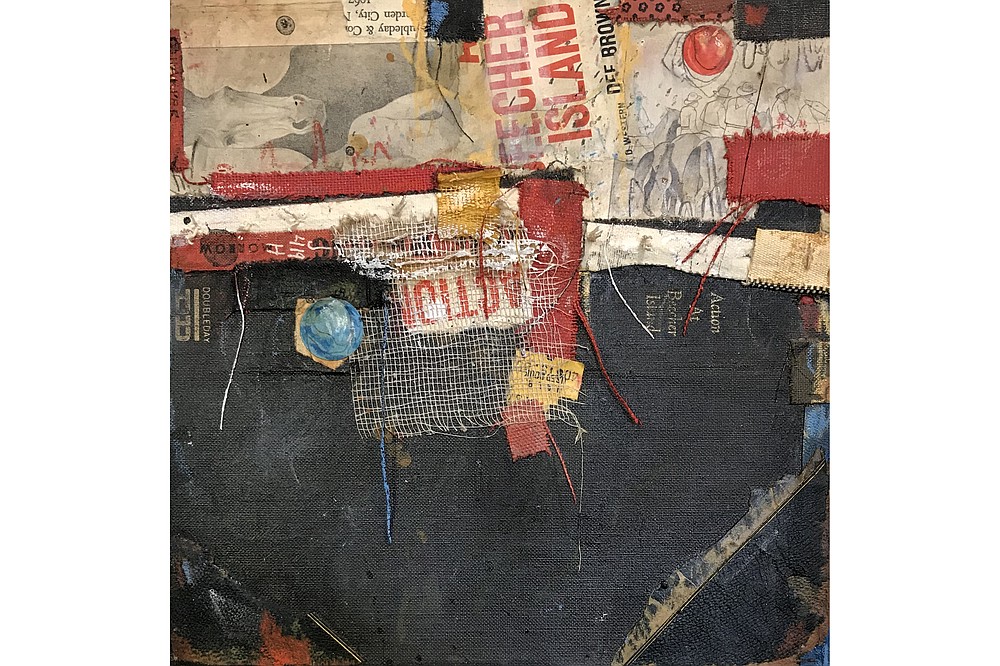 "Library Left Behind" by Diane Webpage Harper is a person of quite a few performs on display via Feb. 19 at the College of Arkansas at Very little Rock's Windgate Middle of Artwork + Layout. (Unique to the Democrat-Gazette)
"Calling Dwelling," a collection of combined-media collages by Diane Site Harper that "discover ideas of weighted memories and the psychological imprint of society and personalized history," according to a news release, is on show by Feb. 19 in the Concentrate Gallery at the Windgate Centre of Art + Structure at the College of Arkansas at Tiny Rock, 2801 S. College Ave, Minor Rock. Gallery several hours are .9 a.m.-4 p.m. Monday-Friday. Admission is absolutely free. Email [email protected].
Artwork at Hendrix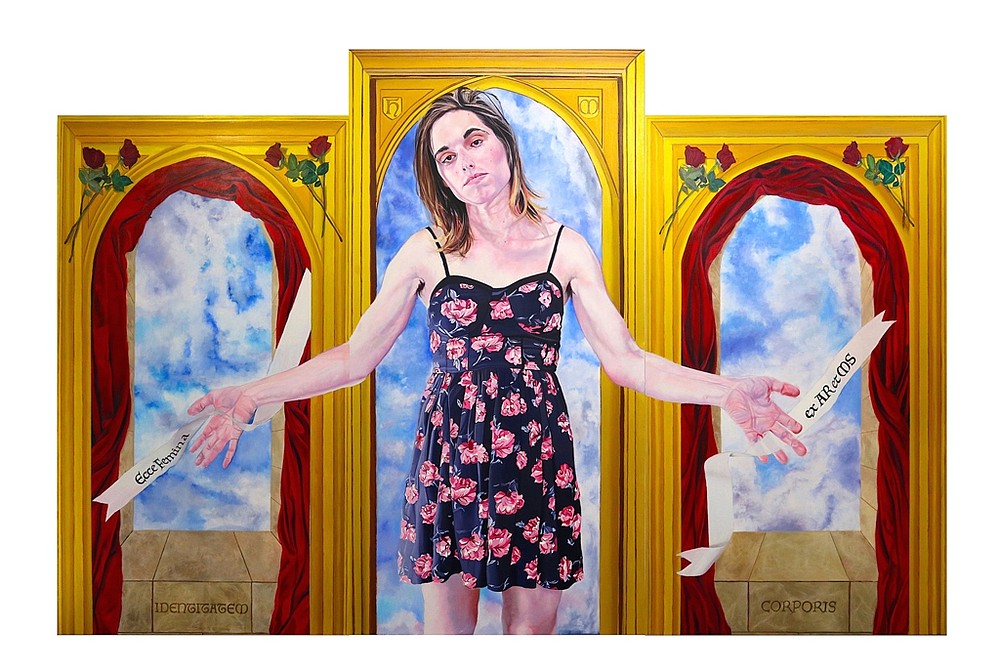 "Ecce Femina" by Ray Allen Parker is on exhibit by way of March 12 at Hendrix College's Windgate Museum of Artwork. (Specific to the Democrat-Gazette)
"Altarpieces & Icons: Ray Allen Parker" and "Katrina Andry: The Assure of the Rainbow Never ever Arrived" are on screen as a result of March 12 at the Windgate Museum of Artwork at Hendrix School, 1600 Washington Ave., Conway.
"Altarpieces & Icons," in the Neely Gallery, involves 12 "intimate monumental portraits that chronicle the bodily and psychological presence of his subjects in naturalistic detail," according to a news launch. Parker will offer a digital discuss at 7 p.m. Feb. 24 Leo Mazow, curator of American art at the Virginia Museum of Fine Arts and essayist for the exhibition brochure, will produce a virtual lecture at 7 p.m. March 1.
Andry's perform, in the Wilcox-Todd Gallery, "demonstrates on the reduction of enslaved African life throughout Middle Passage voyage across the Atlantic to the West Indies." The artist will give a speak at 7 p.m. curator Courtney Taylor will discuss at 7 p.m. Feb. 15.
"Ramune Sweet Roll: Ceramic by Kensuke Yamada" operates Feb. 8-March 15 in the museum's Window Gallery, noticeable 24/7 from the building's exterior.
"Admission" to all talks is free. Sign-up by e-mailing [email protected].
Gallery hrs are noon-5 p.m. Monday-Friday. Covid-19 protocols are in spot and reservations are encouraged. Simply call (501) 328-2383, email [email protected] or take a look at windgatemuseum.org.
Sponsor Material