In a world full of technical jargon, "AI" (artificial intelligence) is a term we use broadly to cover a variety of technologies. 
In the past, we thought of robots.
Then we got chatbots.
Today, we see AI being sold as the next best contact center feature everyone must adopt.
So, is AI just another buzzword or are contact centers genuinely using it?
Before we dive into the complexities and use cases, it's important to first understand exactly what we mean by AI in the contact center.
As the definition and use case has changed rather dramatically.
What is AI in the contact center?
Artificial intelligence (AI) is the term used to describe actions performed by something other than a human with the ability to learn and apply logic based on responses and actions.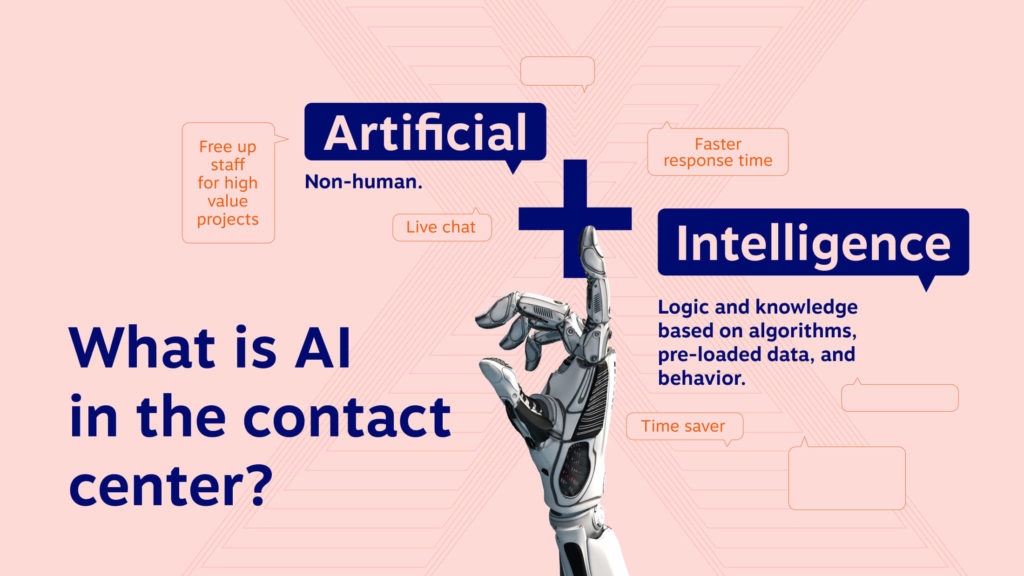 Relating to contact centers, AI helps perform actions that need little or no human interaction to help customers reach their intended goal.
For example, chatbots get deployed as an alternative to staffed live chat.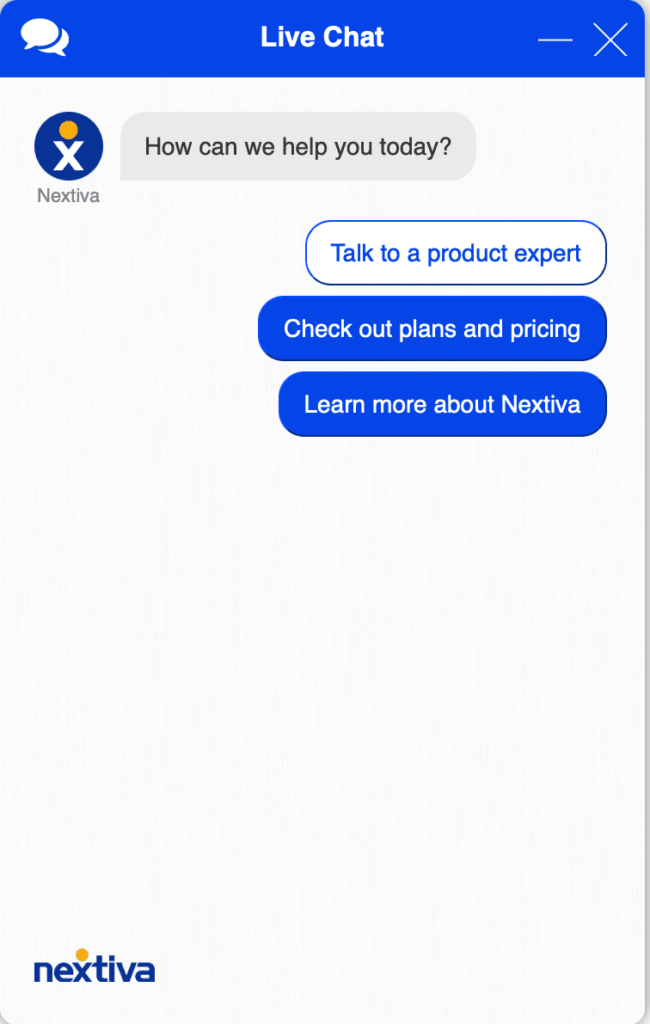 This saves humans spending time on minor details where customers can use self-service.
A typical flow looks like this:
Chatbot: Hey, I'm a chatbot. How can I help you today?
A: Support B: Sales C: Other
*Customer selects option A*
Chatbot: Great, which product would you like support with?
A: Contact Center B: VoIP C: Something else
And the process continues until the problem gets solved or the chatbot refers your customer to a human for specialist support.
This is the most basic form of AI in the contact center. 
The intelligence here is low. But the results are powerful.
Every minute saved using this automation enables a human agent to add value where needed.
So, if you save eight agent hours a day outsourcing to AI, you gain an entire FTE worth of resource.
The next step up is when your customers hold genuine conversations with a chatbot.
We call this conversational AI. 
It's literally a human having a conversation with contact center AI technology.
Powered by complex algorithms and machine learning, technology can learn the sentiment and needs during a conversation.
Rather than selecting from a list of pre-populated answers, this is where higher levels of intelligence come into play.
Using natural language processing (NLP) and continuous learning programs, AI can solve entire customer problems without calling for human backup.
When you use AI correctly, the results speak for themselves.
What are the benefits of having AI assistance in a contact center?
1. Free up staff to work on human problems
The most obvious (and welcome) benefit of AI in the contact center is that you don't have to spend time on menial tasks.
If you so wish to, you can replace transactional conversations with AI.
From self-service options when a customer calls to finding the right department via live chat, AI can complete the routing element of an interaction so agents spend time elsewhere.
This isn't limited to answering calls, either.
For example, agents who spend time conducting post-call surveys can leave this routine task to a machine.
If a customer opts in to a post-call survey, your current process is one of two options:
Assign an agent to call the customer back.
Create surveys to send via email and hope customers respond.
Instead, you could let AI do all the hard work for you.
When a call gets marked as resolved, AI automatically schedules a call to collect feedback.
Customers only need to press the keypad to take part. 
If nobody answers, the AI tries again.
No agent time is needed.
2. Improve customer response time
Since there is no queuing for AI assistants, your customers don't need to wait on hold before they speak to an advisor.
Log onto live chat?
There's a chatbot available!
Call the support number?
Before you even think about hold music, you're being routed to the right team. And that team might be AI too.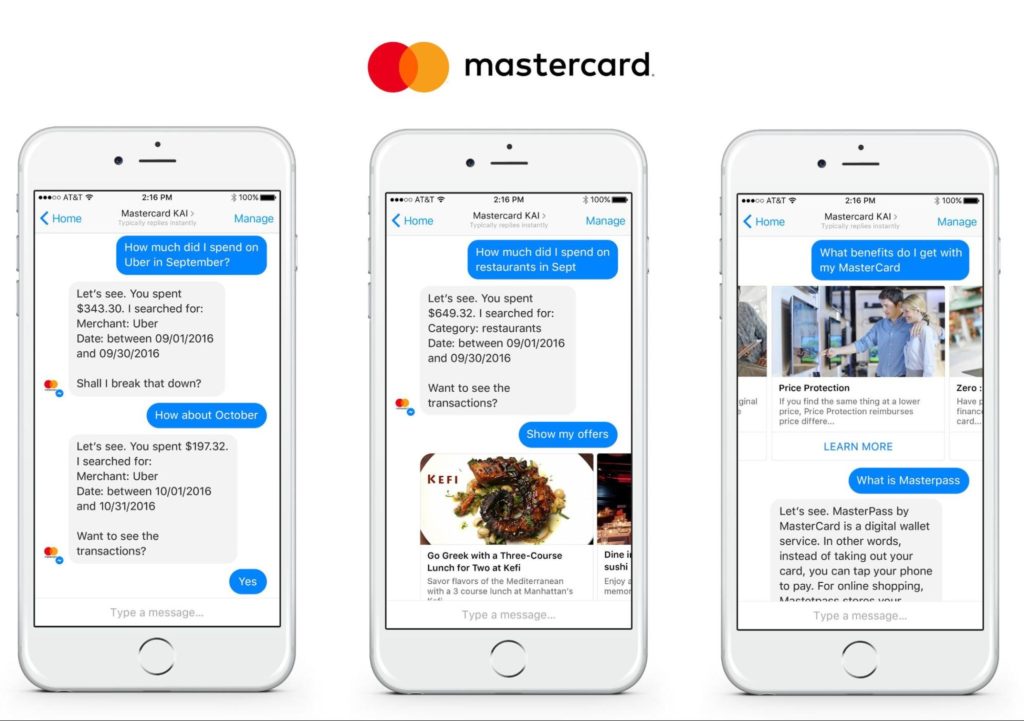 If you need to make a bill payment, you can do so using your keypad (assuming your call center is PCI compliant).
This helps contact center metrics across the board.
From average handle time to first call resolution, AI can help bring down the time it takes to (successfully) service a customer.
3. Speed up staff training times
When humans and AI work hand-in-hand, new agents can become ready to handle queries faster.
Think about the time spent buddying up senior agents with new staff. 
This is removing an experienced agent from your workforce for a period of time.
When you use AI for real-time prompts, you reduce the time your senior agent spends away from customers.
Arsenal Business Growth saw an 83% reduction in training time when using AI prompts to assist with agent training.
Every time a key word or trigger phrase is spoken or typed by a customer, AI can suggest natural responses and opportunities.
These might be to calm a customer down or create a sales opportunity.
4. Identify upsell opportunities
Not all support agents are salespeople. 
And that's okay.
But it does mean you could be missing out on upselling opportunities when support teams help a customer.
For instance, when a customer problem could be avoided by turning on a new feature, a support agent may not be comfortable talking about pricing.
Using AI prompts, you can present customers with products and pricing. This might be online or via your phone system. 
If a feature comes up in conversation, agents could receive a phrase to use to make the caller aware of a new product.
You can pre-program chatbots to display upgrade options when customers enquire about "faster internet speeds" or "unlimited cell phone plans". 
Without AI, site visitors must find their own way around. This increases the chance of them not finding a better product and leaving your site.
With an AI prompt, customers get a link to add their new product to their basket and upgrade.
5. Reduce risk of errors
No human is perfect.
No AI is perfect either but using data ensures that quantitative and lookup answers get taken from the right list of options.
In mature AI software, that has learned about customer behavior, variables, and sentiment are taken into account too.
For example, a simple question is:
"What time does your Seattle store close?"
But your customer might ask:
"I'm in a rush and can't get to the Seattle store before closing, what are my options?"
In the first example, a simple lookup in a database can present your opening times.
In the second example, providing the opening times for the Seattle store doesn't help. Your customer needs other nearby stores with different opening times.
The intelligence element comes into play here and presents an answer with the empathy of a human.
One big difference?
AI doesn't need to spend time looking up where the nearest stores are or finding the opening times.
6. Improve employee engagement
Rather than completing the same task over and over again, agents can spend time on more challenging and rewarding work.
Happy employees = happy customers.
When AI looks after the mundane tasks, agents find new areas to excel and enjoy.
7. Improve customer satisfaction
When staff look forward to coming to work, their enthusiasm rubs off on your customers.
How many times have you phoned a call center and been greeted by a grumpy agent?
While AI can't guarantee everybody will be happy all the time, taking away mind-numbing tasks and repetition goes a long way.
8. Continuously improve
Like most cloud technology, AI is always evolving. 
When you buy cloud contact center software today, you're safe in the knowledge that you'll get access to future features.
Businesses that bought cloud contact center software ten years ago had first access to omnichannel functionality and automated business intelligence.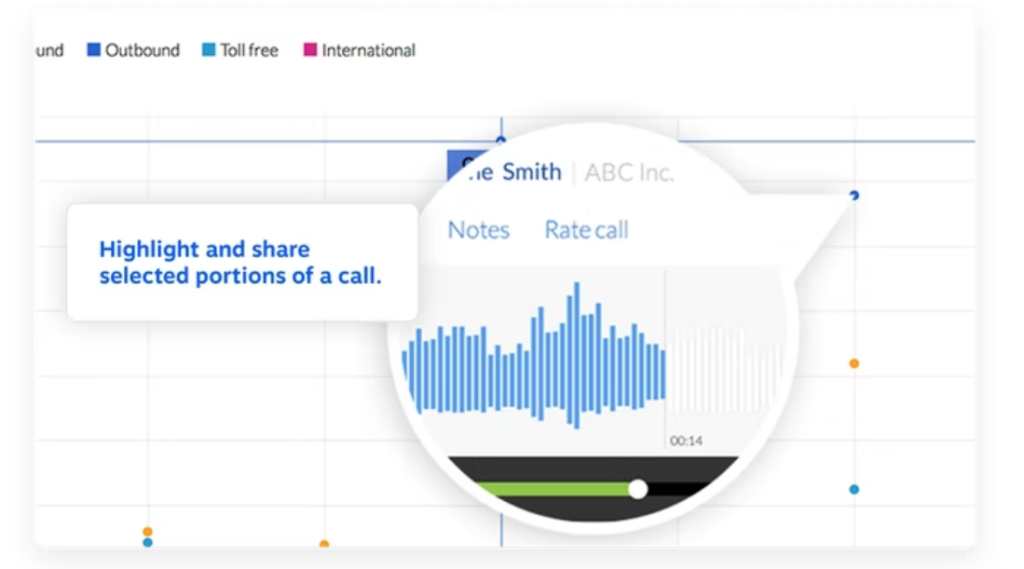 And AI will go the same way. What's not available yet will get rolled out to early adopters.
We can now consider AI the now. But it's also the future.
Which begs the question…
If AI in the contact center is so great, will we need agents in the future?
Can AI replace call center agents?
AI can replace a lot of basic tasks call center agents do today.
A worrying thought for junior agents who carry out basic tasks like helpdesk direction. But, in reality, this means they are freed up to do more interesting and valuable tasks.
For example, Sandy spends four hours on calls per day. Half of her time is spent answering and redirecting calls.
"Thanks for calling Nextiva, how can I help you?"
Lots of call centers already use an interactive voice response (IVR) which allows callers to select an option for their desired department.
Freeing up this transactional process allows Sandy to spend time helping talk customers through tricky setups and offering consultative advice. 
When customers need walking through a physical process, Sandy might use video in the contact center to ensure customers fit the right parts.
As Sandy becomes a product expert, she finds a clear path for career progression.
AI handles the basics.
Junior agents become more skilled.
Senior agents become subject matter experts. And it's here where AI relies on humans in the early stages.
As Kevin Collins writes in Forbes, If you put thousands of documents into your content services platform and there are several bad documents, they will quickly be identified and kicked back for correction. A human can easily review and correct a few incomplete files rather than having to go through thousands. Even the corrections become valuable learning for the AI to improve.
The goal of AI in call centers isn't to displace agents. It's to significantly help with significant call center automation.
How artificial intelligence is transforming contact centers
Whether you're a skeptic or an evangelist of contact center AI, real-world use cases are undeniable.
AI is being used for good across plenty of contact centers. 
Here are some examples of transformations:
Self-service and FTE savings
BISSELL handles over a million interactions per year across four contact centers and implemented a virtual agent to free up agents to handle complex queries.
Customers can now check their order status, cancel an order, or register their product without needing to speak or chat with a human.
"Our customers are receiving answers in a natural, conversational way without speaking to a live agent. It's allowed us to scale our service without compromising quality."
Razi Sharbaan II, Associate Director of Consumer Services and After-Sales.
Not only has BISSELL reported 5% FTE savings and 9% improvement in customer satisfaction, it also reports containment rates have increased by 15%, too.
Related: Nextiva and Five9 Team Up to Help Businesses Deliver Seamless Customer Communications
Expert technical support
When your contact center provides support for complex, technical products, a data-backed bank of knowledge is often more productive than training agents over and over again.
Attracting and keeping those staff are issues in themselves, too. 
Highly-skilled agents are those likely to impress in a contact center then progress onto other roles. 
This means you lose your best line of technical expertise every time someone thrives.
To combat this, Nutanix implemented AI and now reports 30% of support issues get resolved autonomously.
Using technology to remedy basic and complex problems frees up such a large part of your contact center that not doing so is no longer an option.
Get started with AI call center software
AI doesn't have to be a scary term like we think of in the movies.
It's more like a super-productive helping hand that frees up staff to thrive elsewhere.
Nextiva Contact Center gives you the chance to introduce self-service and conversational AI to kickstart your AI journey.
The best part is this functionality is now commonplace in leading cloud software.
As businesses are looking for a competitive edge, the time saved and increased sales make AI a more attractive proposition than ever before.
Speak to a Nextiva expert to plan AI for your contact center.